Fetish Fantasy Extreme International Extreme Sex Machine
The ultimate pleasure for 2 partners all-in-one that can be setup in your bedroom and beyond.
Please select a product option first
These Go Great With This
Fetish Fantasy Extreme International Extreme Sex Machine
Description
The ultimate pleasure for 2 partners all-in-one that can be setup in your bedroom and beyond.
When you're looking for a travel-friendly sex machine that can operate on any electric current in the world, the Fetish Fantasy Extreme International Extreme Sex Machine is the perfect choice for instant satisfaction! This sex machine has both stroking and thrusting that both partners can enjoy simultaneously. Inside there are powerful high-quality Japanese motors that power both the stroking and thrusting functions that are controlled by a wireless remote control either partner can use to control their destiny. On the top there are also control buttons the operate all of the functions as well. With this kit you also get a storage duffle bag to carry your new pleasure device in as well as a Pipedream Extreme Pussy Masturbator sleeve, a realistic 7 inch Flesh-colored King Cock Dildo, an 8 inch realistic black King Cock dildo, black metal handcuffs, hand-shaped paddle and a soft blindfold. You also get the adjustable removable multimedia device bracket, a wireless remote control and samples of Moist Anal Lube and Refresh sex toy cleaner to keep your toy is great condition. On each end of the black plastic shell are removable end caps that allow maximum discretion for easy travel and storage.
You have several mounting options for having intercourse with this machine, one is screw-on powerful suction cups allow mounting of the Extreme Sex Machine to most any smooth flat surface for tons of play options. Another mount option are handles on each side of this unique device that are molded into the barrel for a great, sturdy purchase whether you are giving, receiving or both, you can rest assured this toy will get the job done. You can add external devices using the handy USB port located on the side for attaching smartphones and/or tablets in the adjustable holder that can be removed easily. Unlike bigger and bulkier electric fuck machines, this portable sex simulator easily fits in your suitcase and features a universal power adapter to safely support multi-standard voltages in nearly every country. With a built-in surge protector, the global electrical outlet converter allows you to enjoy powerful and portable plug-in performance anywhere in the world!
If you've ever disappointed your partner with embarrassing midway letdowns or unexpected performance issues before, this hollow strap-on will let you finish the job on your own terms and guarantee satisfaction for both parties. Always use your favorite Water Based Lubricant and extra wet, extra wild encounter with the Fetish Fantasy Series line of toys. After use, carefully wash the PVC dildo with mild soap and water or try an Anti-bacterial Toy Cleaner for even quicker cleanup.
Color: Black, Flesh
Material: ABS Plastic, Polyurethane (PU), Metal, PVC, Leather, ThermoPlastic
Rubber(TPR), Vinyl
Length: 14 inches
Weight: 10 lbs
Features: Mask, Included, Lifelike pussy masturbator Sleeve, 7 inch dildo, 8 inch dildo, duffle bag for storage, paddle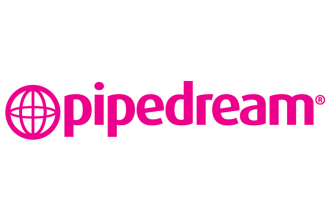 Brand: Pipedream
Product Details
Material: Vinyl / PVC / Metal / TPR / Leather / ABS / Polyurethane
Texture: Variable
Color: Skin Tones / Black
Dimensions: 14"